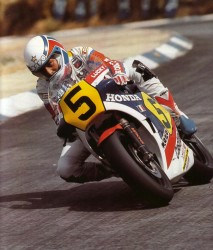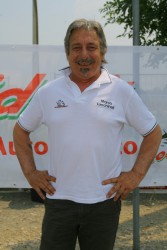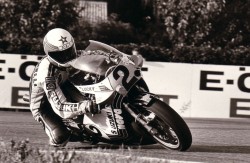 Marco 'Crazy Horse' Lucchinelli, 500cc motorcycle grand prix racing world champ in 1981 and one of the wildest, most colourful personalities in the paddock at that time...
For their January 2012 issue, the UK-based
Fast Bikes
magazine have done an interview with Marco Lucchinelli, who won the 500cc motorcycle grand prix racing world championship in 1981, aboard a Roberto Gallina-backed Suzuki. Nicknamed 'Crazy Horse' for his wild riding style, Lucchinelli rode in the 500cc class from 1976 to 1985. He got to ride with pretty much every manufacturer present in 500cc GP racing at the time – Suzuki, Yamaha, Honda and Cagiva.
In the
Fast Bikes
interview, Lucchinelli has some interesting things to say about the current state of
MotoGP
, World Superbikes and front wheel burnouts. Here are a few excerpts from what he says: