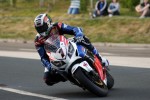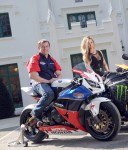 John McGuinness, possibly the bravest, fastest, most talented motorcycle road racer in the world, now has 18 TT victories to his name
.
The Morecambe Missile rocks!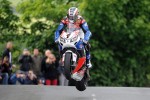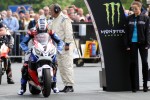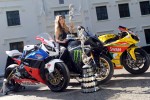 John McGuinness has become something of a legend at the Isle of Man TT races. Despite his massive talent and significant accomplishments in racing, McGuinness remains humble and very down-to-earth, a trait that's impossible to find in, say, MotoGP.
Yesterday, McGuinness took his 18th TT victory, winning the 2012 Superbike race on his Honda Legends CBR1000RR Fireblade. The Morecambe Missile, as he's sometimes called (McGuinness lives in Morecambe, in the UK) put in the fastest lap of the day at an average speed of 209km/h and won the Superbike race by 14.86 seconds.